Welding in a vacuum.
For Sensor technology.
Manufacturing sensors requires hermetically sealed recipients / vacuum chamber under ultra-high vacuum. We dispose of the necessary interdisciplinary know-how to develop and produce such cells.
Durrer has the know-how.
A stable vacuum of 10-9 bar: indispensable for manufacturing sensors for calibrating highly sensitive measuring instruments. In the ultra-high vacuum, various production techniques are applied in the smallest space: moving mechanics, welding, gas flushing, and measurement technology.
Die langjährige Erfahrung in der Vakuumtechnologie, unsere interdisziplinäre Herangehensweise und profundes Wissen in Prozesstechnik, Thermodynamik, Maschinenbau, Elektrotechnik, Elektronik und Softwareentwicklung machen uns zum versierten Partner für anspruchsvolle Sensortechnologie-Projekte.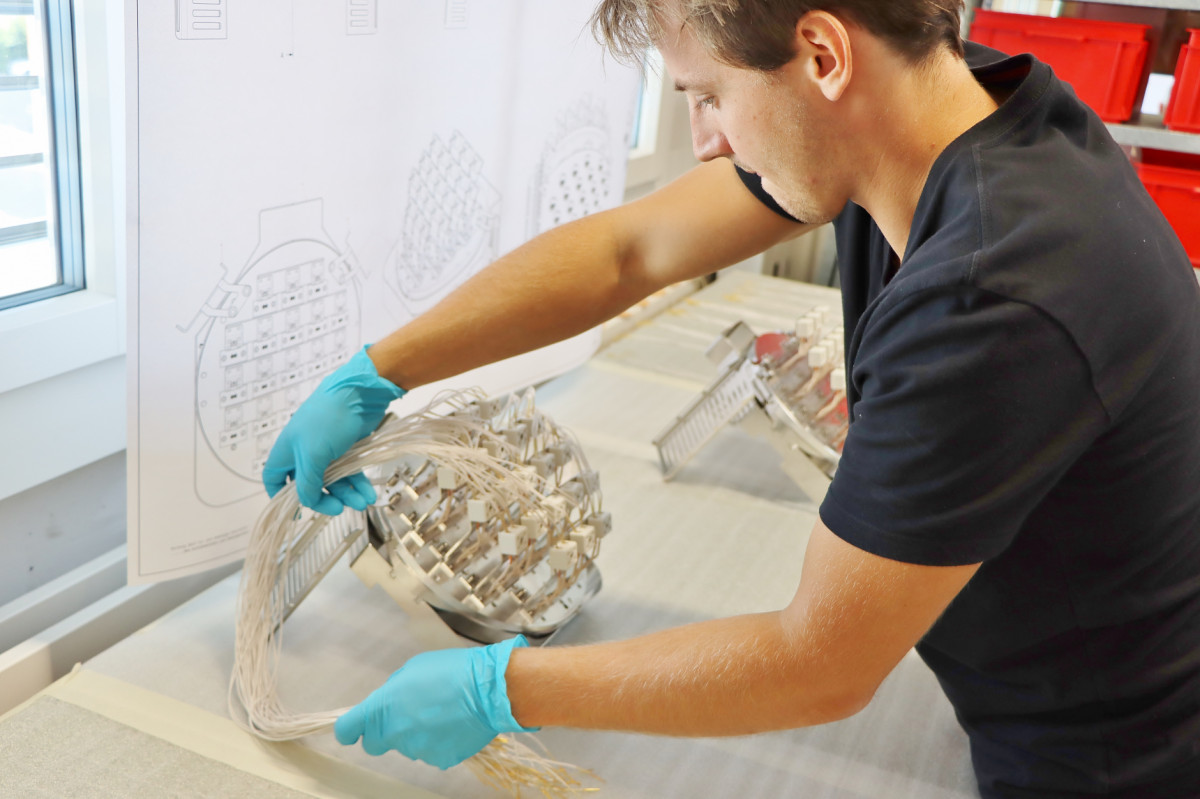 Our solutions and the final products in the field of sensor technology
Aftersales – We remain your partner.
Durrer services do not end after commissioning. We support our customers afterwards also: for maintenance, repairs, upgrades - and thus for long-term value retention of your investment.