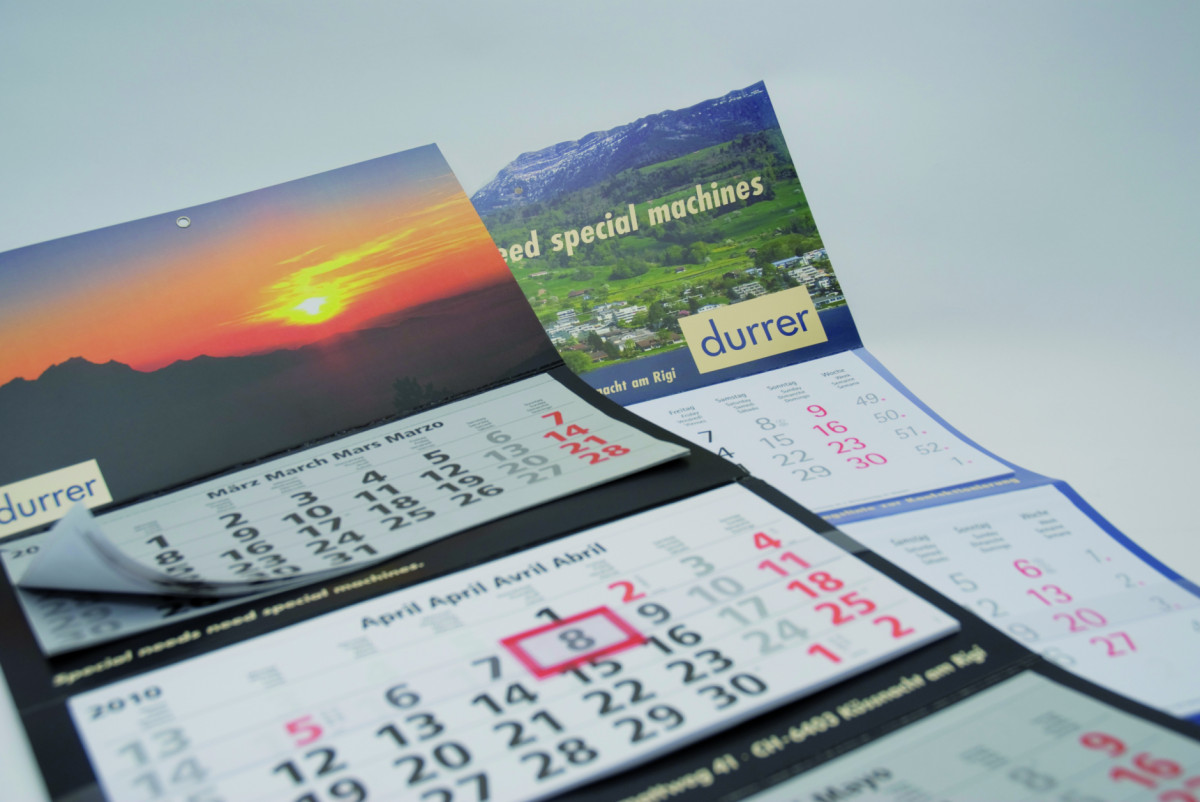 BLOFIX
Machine for glueing calendar blocks onto the back of the carton and for attaching head flaps. Punching, creasing, straightening, glueing, stapling, labelling, and delivering are all fully automatic, in high quality and for various formats. Ideal for single-block and multi-block calendars.
Products
Single block calendar, multi-block calendar (multi-month, picture, etc.)
Back cover formats
length 240 - 1050 mm, width 160 - 420 mm
Calendar block formats
length 120 - 500 mm, width 160 - 420 mm
Formats single block calendar
length 240 - 1050 mm, width 160 - 420 mm
Formats Header
Length 120 - 500 mm, Width 160 - 420 mm
Adhesive
Hot glue for fixing the calendar block, cold glue additionally for improved long-term fixing
Punching
for hanging up the calendar
Creasing
for folding the calendar
Eyelet
to reinforce the hanging hole
Labelling
to reinforce the hanging hole, to cover the eyelet as a label at any position
Head flap
Stapling device for fastening the head flap Device for gluing, folding over and pressing on the head flap
Operating modes
A: Stand-alone with automatic infeed and delivery from stack to stack, B: In-line with machine MONA with automatic infeed from stack and transfer module to MONA
Manpower
100 - 300 % manpower (depending on operating mode and system limits)
Output
Cycle speed 2'300 units/hour
Changeover time
5 - 45 minutes
Didn't find what are you looking for? Contact us for the solution.