P-FLEX Passport
This version of the machine is specially designed for blind and hot foil stamping of passport envelopes. It processes up to 1800 products per hour in double or triple use - precise and accurate to the millisecond. With a short changeover time, it's ideal for applying security features to passports or banknotes.
Sheet material
From stack to stack, passport cover materials or eCover
Version 2up (two-up)
cycle speed 1800 cycles/h
Version 3up (triple-up)
Output 1800 cycles/h
Format
Simple format settings
Type
Foil embossing or blind embossing
Motor
Servo motor controlled embossing press up to F = 80kN (can be increased or decreased on customer request)
Temperature control
up to 200°C
Sequences
Timing to the millisecond
Embossing
Embossing with cliché or also dies/patrices
Settings
X- and Y-position of the embossing can be adjusted by motor during production
Changeover times
Semi-automatic cliché changer for short cliché changeover times incl. cliché preheating station
Automation
Fully automatic foil unwinder and rewinder, automatic supply and removal of consumables (cardboard, mylar, etc.) on the embossing table
Machine autonomy time
30min
Industry 4.0 ready
Recording of production data on customer request
Personnel requirement
One machine operator
Optional
100% quality control by means of vision system. Including ejection of defective products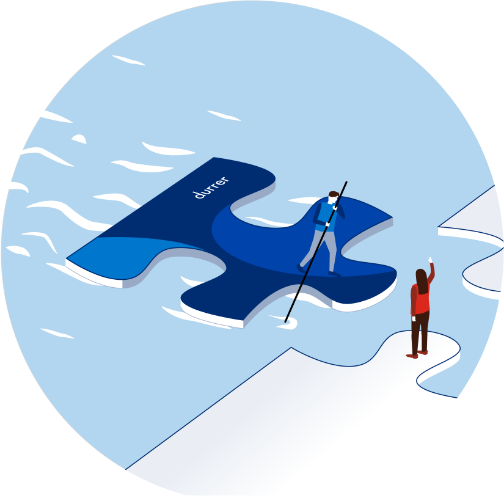 Would you like to have this machine optimised to your requirements, then get in touch with Durrer. We are a specialist machine builder and will build a machine according to your specifications.
Didn't find what are you looking for? Contact us for the solution.