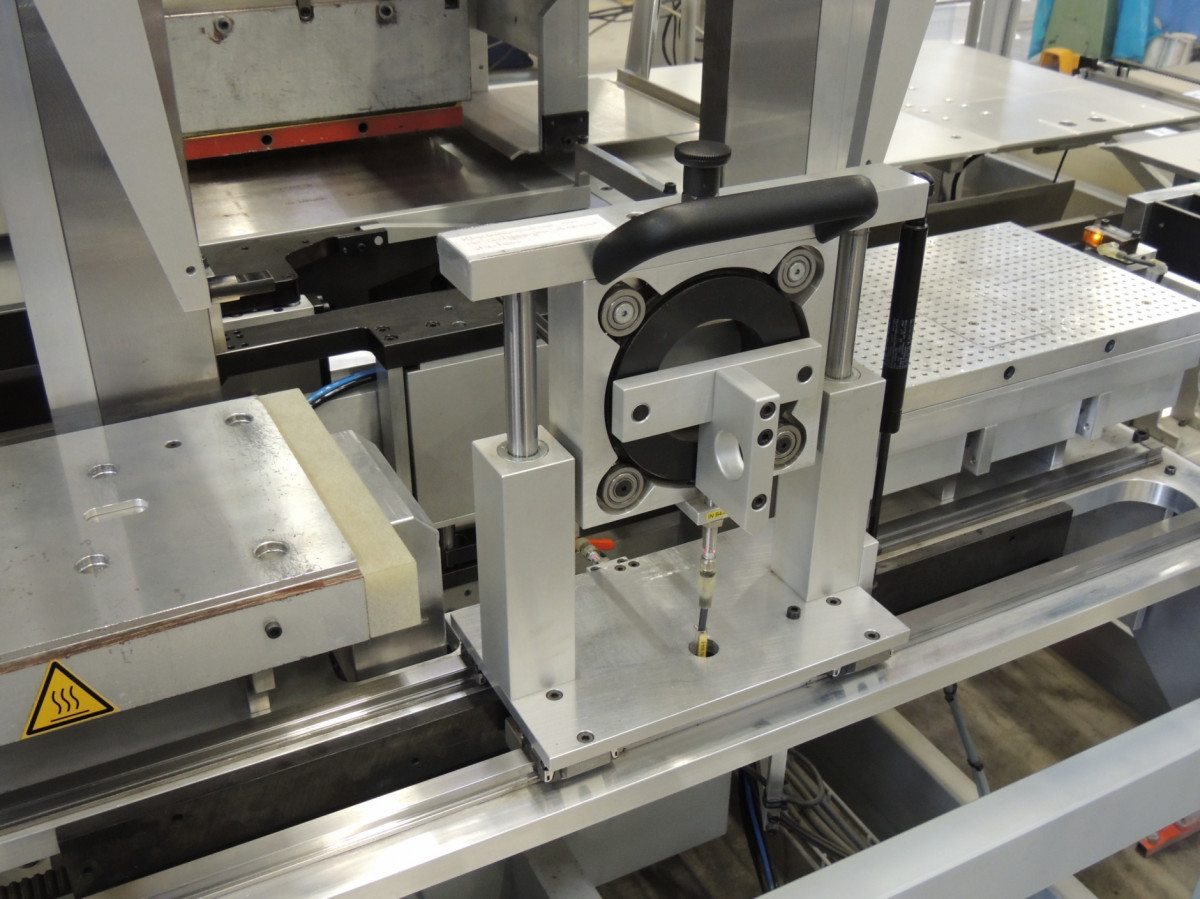 P-FLEX
The machine for blind and hot foil stamping is available in fully automatic and semi-automatic. Both process products in the formats A6 to A4 in a constantly high embossing quality - 1200 to 1800 pieces per hour, with a short changeover time and various optional additional functions. Ideal for bound books, covers, calendar head bottles, and more.
Book formats
Height: 140 to 350 mm, Width: 80 to 220 mm, Thickness: closed products up to 10 mm (incl. covers), open products up to 40 mm (incl. covers)
Cover formats
height: 140 to 350 mm, width: up to 500 mm
Embossing stations
Machine version with one, two or more stations possible
Embossing head
Format: A6 or A4, heating unit thermally insulated, temperature range: 20° to 180° C, active air cooling for fast cooling
Process
Blind embossing, hot foil embossing
Cliché change
Fully automatic, Semi-automatic, Manual
Cliché
Glued or screwed, customer clichés possible via adapter
Labelling
Automatic application of labels, format 42 x 60 mm
Output
1'200 - 1'800 pieces/hour
Changeover time
Job changeover: 1 - 5 minutes, format changeover: 5 - 15 minutes, product changeover: 10 - 20 minutes (e.g. book to cover)
Didn't find what are you looking for? Contact us for the solution.