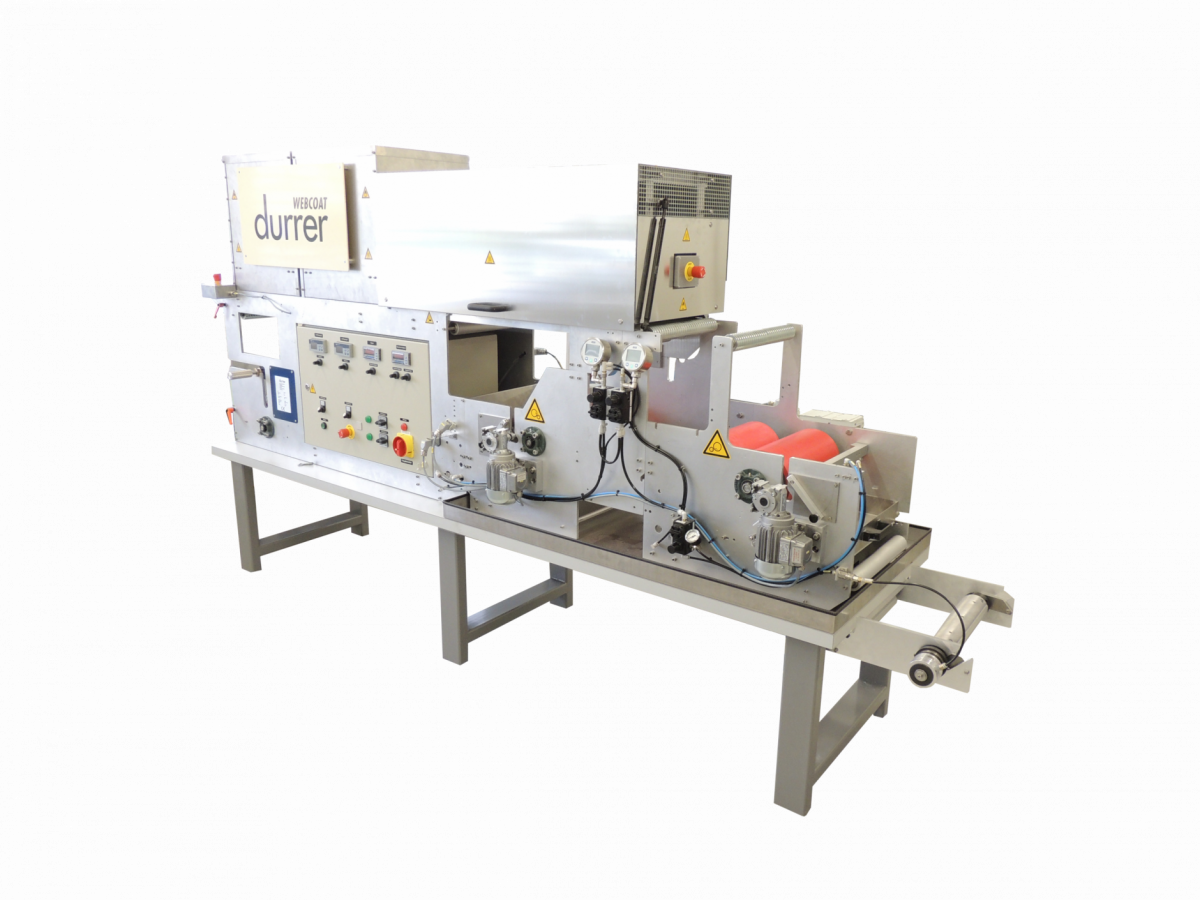 WEBCOAT
State-of-the-art machine in the field of technological development: the coating process meets laboratory requirements and is precisely adjustable to individual needs. High production reliability, and central operation and adjustment of coating and drying.
Heating capacity
Infrared & Air: 20 kW
Air temperature
0 - 250º C
Air volume
600 - 1600 lt/min
Filmpress application weight
1 - 10 g/m2
Blade & doctor blade Application weight
1 - 30 g/m2
Didn't find what are you looking for? Contact us for the solution.