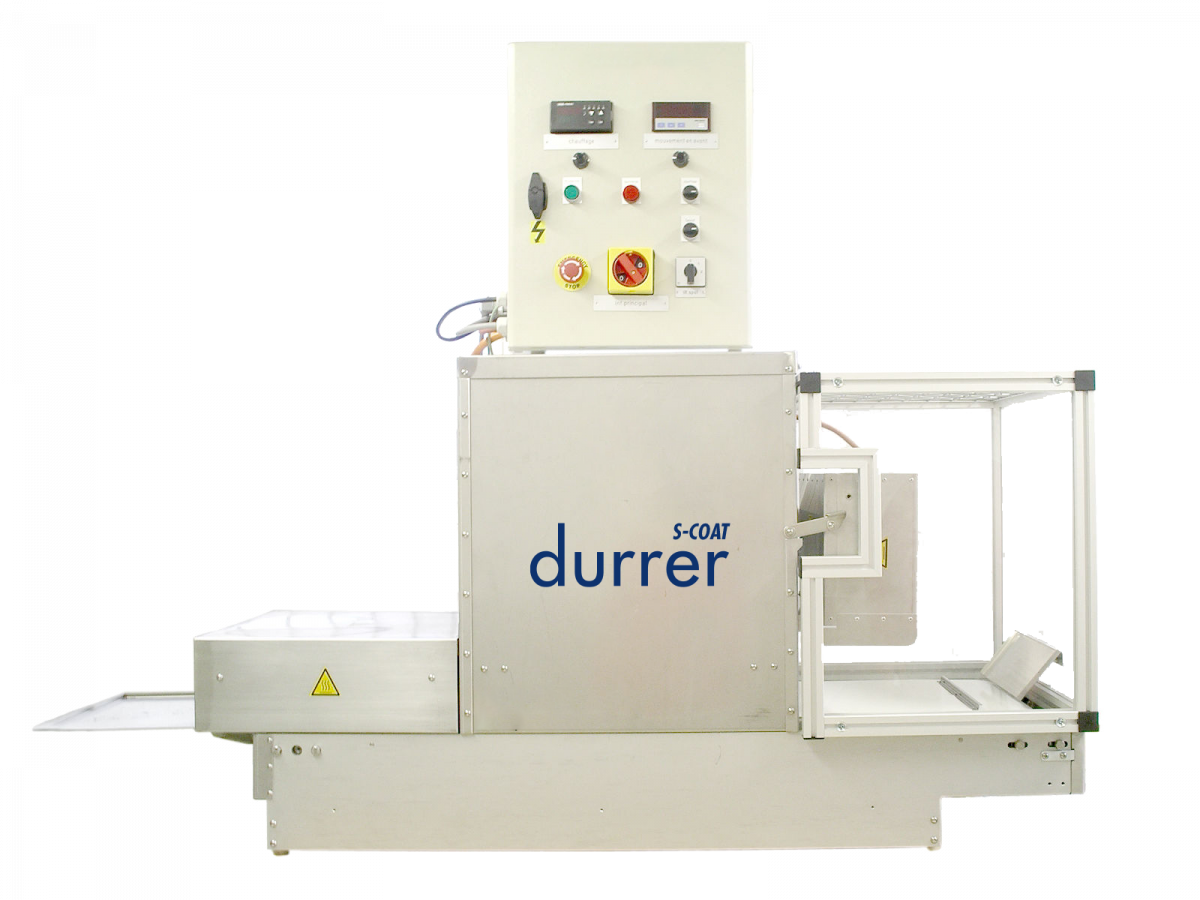 S-COAT
Machine for coating the surface of single sheets with different substrates. It is primarily used for preliminary tests in the context of test series, for example, in the packaging industry. High production reliability, short changeover times, and central operation and adjustment.
Application
Coating and drying
Functional principle
The paper is fed past the coating unit. Single sheets to be dried are carried on the conveyor belt through the drying tunnel with infrared radiator mounted in front and dried
Coating speed
up to 80 m/min (with a controlled coating weight of 5 - 20 g/m2)
Speed drying
up to 40 m/min
Power requirement
3 x 400/230 V, 50 Hz +N+PE, back-up fuse: 25 A
Didn't find what are you looking for? Contact us for the solution.