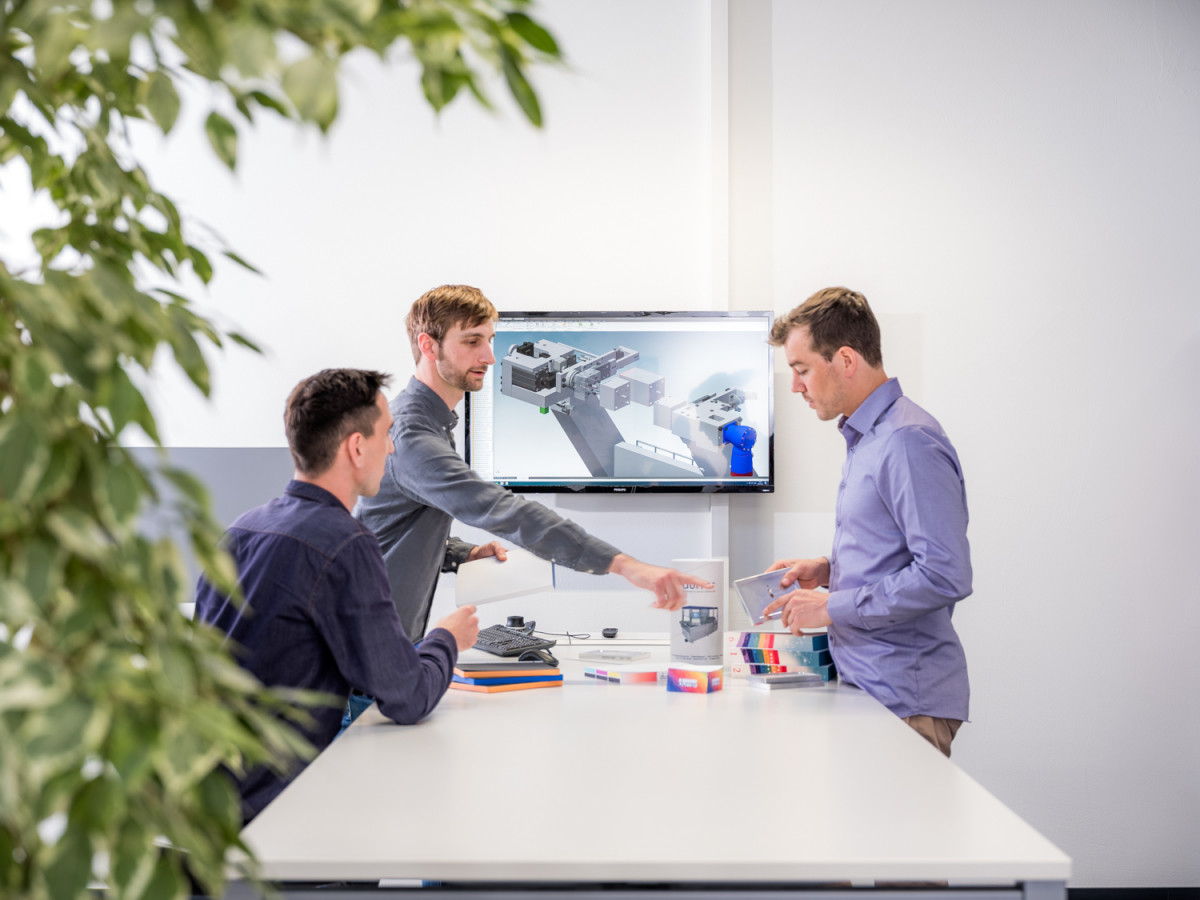 From the heart of Switzerland to the whole world.
At Durrer, we get into top form when faced with complexities. We then search until we find the perfect solution, developing, designing, and delivering - all in-house. We are also there for you afterwards in maintenance, support, and upgrades.
All according to the highest Swiss quality standards since 1949.
The following sectors and industries are among our customers:
We currently work for companies from these sectors:
Graphic industry
We have been international leaders in developing and producing sophisticated solutions for processing paper and print for more than 50 years.
Security printing
Printing, combined with highly-developed security technology, is becoming increasingly important. Our fully automatic machines provide passports, banknotes, parking tickets, and so on with chips, codes and other elements.
Food industry
Food production is demanding in many respects: hygiene, accuracy, and efficiency processes must be correct and perfectly coordinated. This requires sophisticated high-tech solutions.
Bakery industry
Vacuum technology makes cooling oven-warm bread by 60° C within a short timeframe possible. We develop standardised and individual solutions for the highest demands.
Aviation and aerospace industry
Precision and reliability are decisive in the aviation industry. Well-known companies rely on Durrer: we manufacture prototype parts for lightweight construction and design fixtures for high-precision assembly.
Watch and electronics industry
Swiss luxury watches are masterpieces of precision. Renowned manufacturers test their watches and balance springs with Durrer machines. For the electronics industry, we manufacture parts for automatic winding machines and high-precision vacuum sensors, among others.
Medical technology and healthcare
In medical technology, maximum requirements for precision and hygiene come together - perfect for Durrer vacuum technology. For example, we develop high-tech vacuum dryers for medical bone implants.
TV and media industry
Our extraordinary developments are also in demand at Swiss television SRF: from height-adjustable platforms for news studios to sophisticated constructions for game shows.
Packaging industry
Our machines support the packaging industry in developing and testing new materials with new properties, tailored to individual needs.
Interior equipment
For once, aesthetics plays a significant role. It's all about a living space's interior design: a kitchen table, 350 kg in weight. Our equipment is height-adjustable, infinitely variable, and quiet. And it still looks great. Challenge mastered.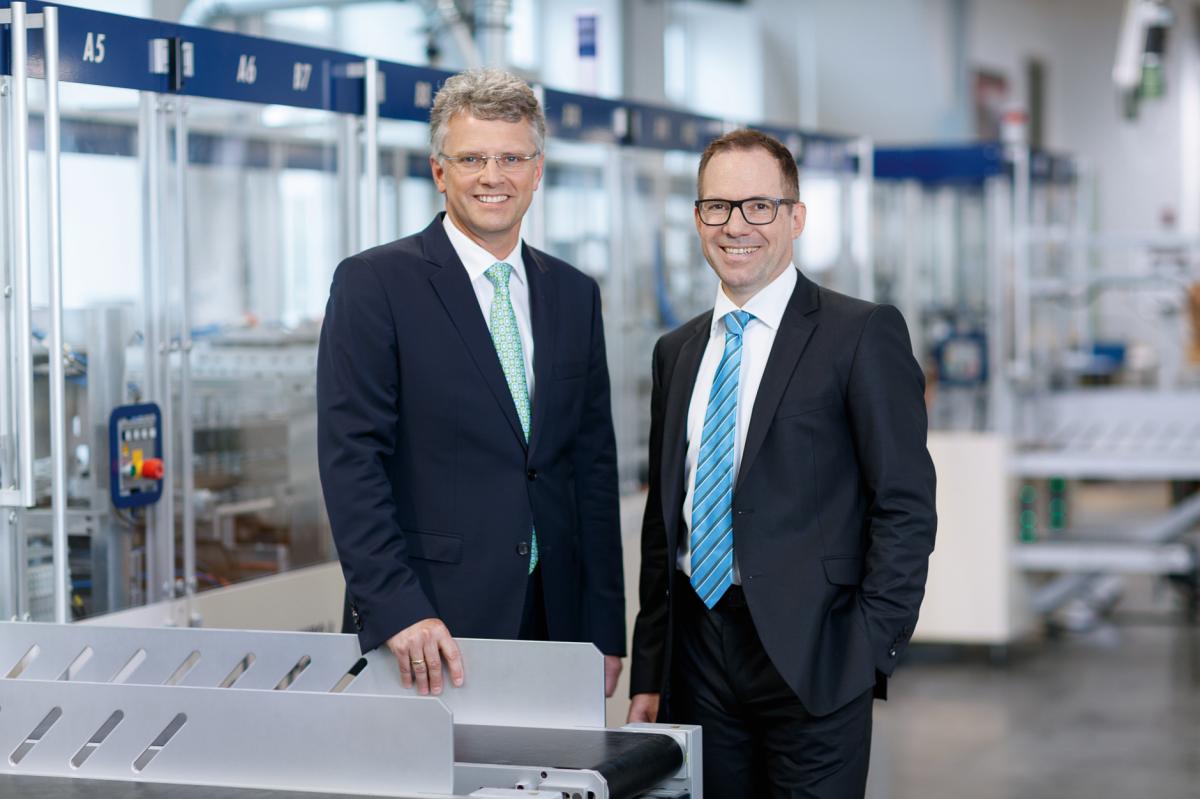 Customer statement:
How Durrer creates truly individual solutions is simply impressive.

Jan & Matthias Schneider / Managing Directors
Schneider GmbH & Co. KG
Other customer statements
Aftersales - we remain your partner.
Durrer services do not end after commissioning. We support our customers afterwards also: for maintenance, repairs, upgrades - and thus for long-term value retention of your investment.
Latest News
10.05.2021
Drag hose control for Hochdorfer Technik AG
Production chain briefly explained! Producing enclosure parts in series means in summary: Procuring raw material, setting up the CNC machines, machining the parts, scotching them and having them finis...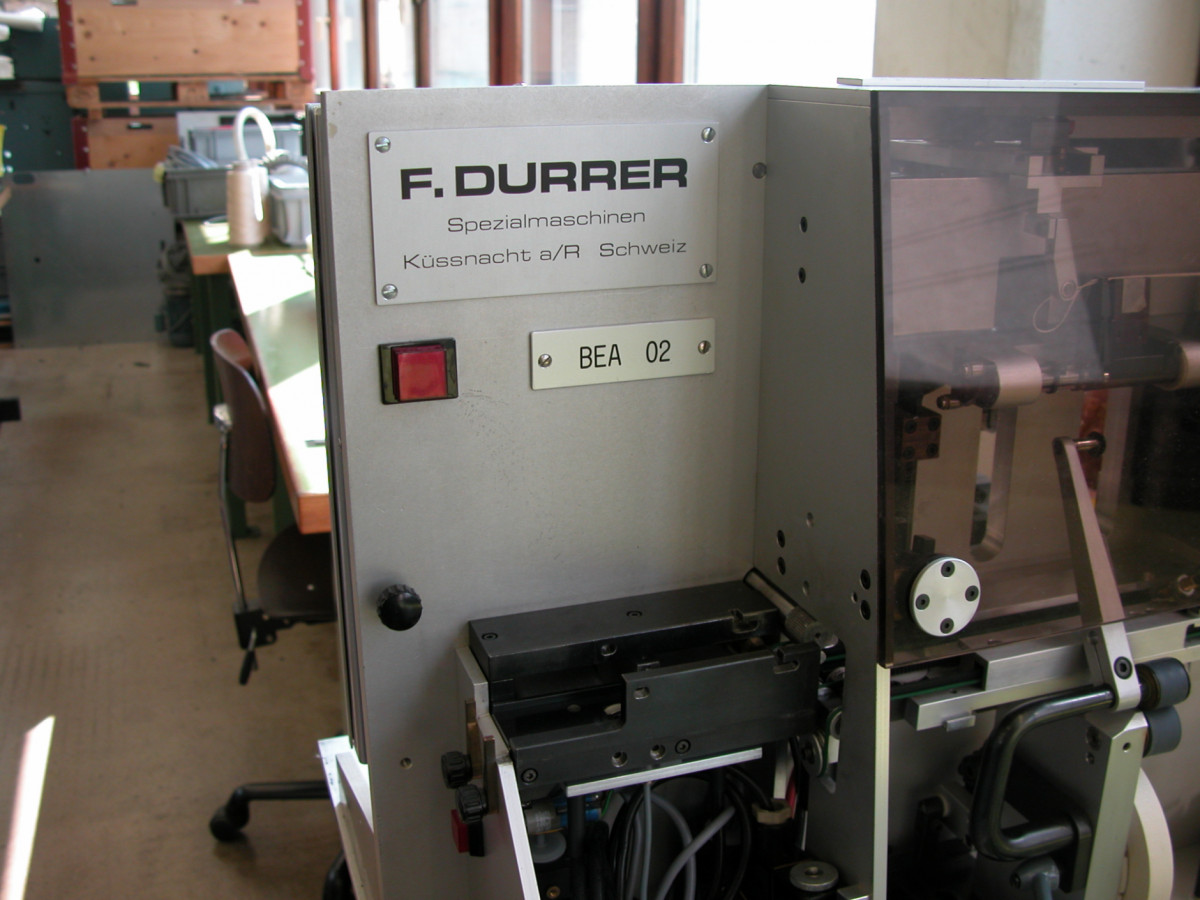 01.06.2021
BEA 01 und 02 from Bucherer AG
After about 35 years of operation, two automatic labeling machines type BEA 01 and 02 from Bucherer AG are returning to us and will be exhibited in the company museum. A unique project so far and prob...
Latest News
There's always something going on with us. Because you know: We never stop. Here we keep you up to date about:
 
Exhibitions
Latest developments
Special Events
New products